The day is finally here. For some of you, you've been planning this shoot for some time now. Everyone will arrive in a couple of hours and there are a few more things to be done before the photo shoot begins – then it's showtime.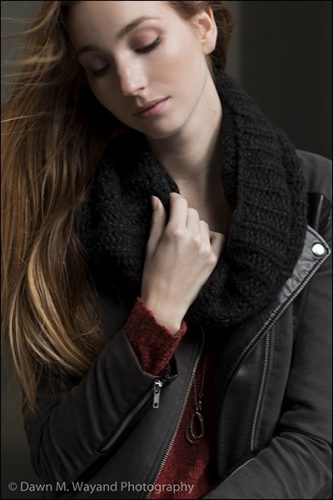 A photo shoot that took place on the outdoor High Line in  NYC.
Model: Valery Lessard
Continuing on from my previous article, How to Plan a Model Portfolio Shoot, for the second segment of this 4-part series, I'll go over my checklist for day-of-the-shoot preparation before the photo shoot begins. Let's go!
DAY OF SHOOT PREP
Receive and Set Up Catering for Photo Shoot. Since I typically like to start my shoots in the studio and then move outward, I get my food delivered around 6am for a 10am arrival time of my crew and the model. I usually put out nuts, granola bars, fresh berries as well as an assortment of coffee, tea and bottled water. This is definitely not mandatory, but I prefer to keep my model and team hydrated and semi-nourished with high-protein and natural foods to avoid energy drain during the shoot.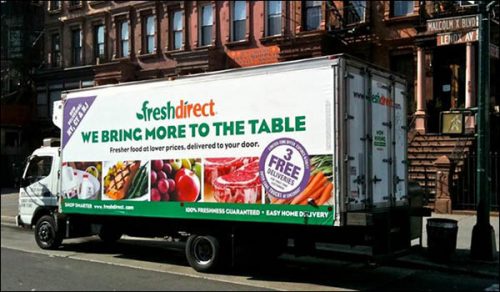 I'm trying not to prop a  company here, but Freshdirect always hits the spot for what I need.
Last Minute Floor Cleanup. Next, I usually save cleaning my floors (vacuum and mopping) until the day of the shoot so that they are pristine because I tend to get on the floor a lot to shoot my models.
Set Up a Private Dressing Area. Whether it's a separate room, a bathroom, a room divider or in my case, a cloth draped over an open window above a door, it's necessary to set up a private space for your model to change.
Set Up Tethering for the Shoot. I have a basic tethering setup. When I'm working out of my home studio, I move my iMac from my office to my work station in my studio area and connect my Tether Tools USB Tethering Cord from my Nikon D750 Camera into my 27" iMac Desktop Computer. When I'm traveling or out in the field, I connect it to my Dell PC laptop. Want to learn more on tethering? I've written a very informative article on tethering where you can learn about what is needed to tether, how to tether and much more: Preview While You Shoot: The What, Why, When, Who and How on Tethered Shooting.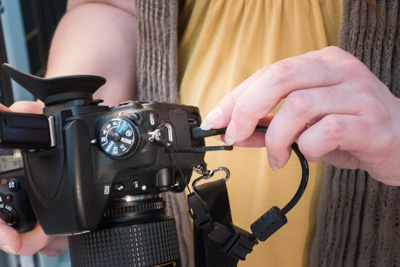 Plugging in the tether cord into my camera.
Image courtesy of William Matthew Chamberlain
Set Up the First Set. Next, I typically start setting up my first set to get ahead of the game. I usually set up one of my harder sets first because it will take hair and makeup about 60-90 minutes to finish with the model for initial hair/makeup so this is when I will have the most time to build up a set.
Background.

Whether you are using seamless paper, a fur, a faux floor or an outdoor background, I usually set this up first and build upon it.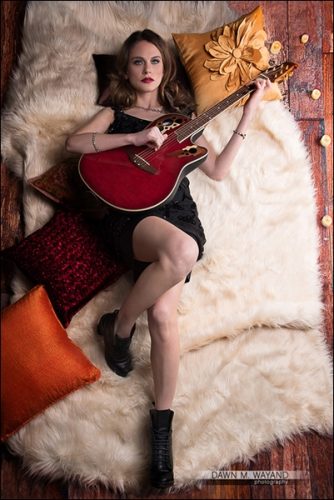 In this case, I set up a faux wooden floor and a fur as the background for the model to lay on.
Model: Daria Komarkova
Props.

Next, I will build props into my set. Some props, like the pillows and candles above, or the chairs and stools below, serve as props but become part of the set. Other times, props will be what your subject is holding, like the guitar above, the purse below, or, even what they are wearing (things such as sunglasses or hats might serve as props…)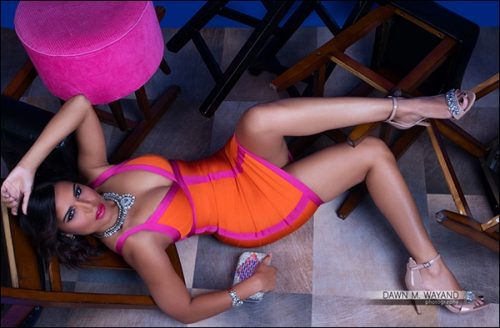 I used every stool I had and dressed my model very elegantly for this "barfight fashion" set.
Model: Karen Ramos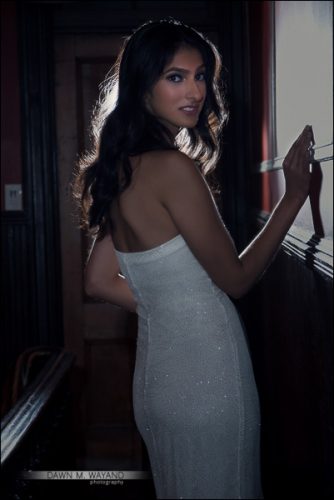 Here, I placed a light behind my model as a rim light around her hair and shoulders, a beauty dish in front to capture her face.
Model: Deeksha Chawla
Team/Model Briefing. Once the model, my hair/makeup artist(s) and photo assistant(s) arrive for the photo shoot, I generally go through each of my visions: the set idea(s), the wardrobe, the feelings I want to evoke in the image and my goal for the outcome for each image. I communicate much of this through mood boards on my iMac along with presentation of the wardrobe and accessories, props, etc.
NOW WE'RE READY TO SHOOT…
These are the general items on my checklist the morning of a TFP model portfolio photo shoot. I've found these steps to be very effective for my photo shoots. Some of these steps may not apply to you or maybe you have other steps that are useful to you. We'd love to hear any additional day-of shoot prep steps! Feel free to share your suggestions and comments.